Koh Samui is the second largest island in Thailand. It is one of the most popular tourist destinations in Thailand. The island is famous for its beaches which have many palm trees and clear blue waters. Besides, Koh Samui also has an amazing landscape where rain forests are inhabited by a variety of flora and fauna.
This island can be called an island of paradise because of its beauty. The cost for a vacation here is quite diverse, ranging from backpacker-style vacations to super-luxury holidays just like Hollywood artists. The facilities on Koh Samui are quite complete and you can do many things here.
There are many tourist attractions that you can explore when visiting Koh Samui. Let's see these following popular tourist attractions in Koh Samui.
Chaweng Beach.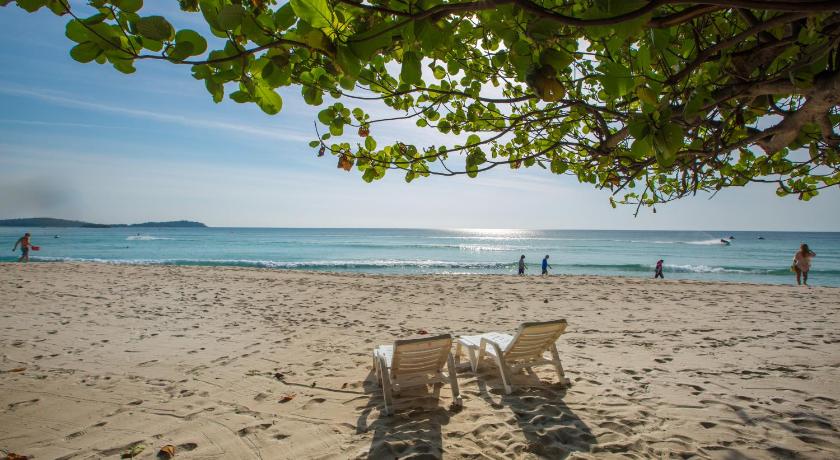 Chaweng is the center of Koh Samui. It is the busiest and largest city on Koh Samui. Chaweng has a very beautiful beach that always full of tourists. This place has a lot of nightlife that you can try, ranging from clubs, bars, restaurants and various places that offer beautiful and relaxing sights while to spend your night. If you are looking for a hotel to stay, Cheweng Beach Resort is a place to stay because it has complete facilities, such as from spas, fitness centers, restaurants with views of the beach, etc.
Besides having a beautiful beach, Chaweng beach also has its charm, namely, there are diverse ladyboy performances. The show usually features dances and songs performed by these ladyboys. When enjoying this show, you may not have thought, if they were men; because they look like a beautiful woman with charming makeup and costumes.
Hin Ta and Hin Yai
Hin Ta and Hin Yai are just an ordinary stone found by residents and have shapes like male and female genitals. These stones are named Hin Ta and Hin Yai.
Legend said that there is an elderly couple named Ta Kreng and Yai Riem. They traveled across the ocean to a neighboring island to meet a man named Ta Monglai.
The couple asks Ta Monglai to marry his son to Ta Kreng and Yai Riem's daughter. On the way to seeTaMonglai, their ship was hit by a storm and sank. Both of this couple died on the ship. And it is believed that Ta Kreng and Yai Riem turned to stone as a symbol of their sincerity.
Koh Samui Aquarium & Zoo
The aquarium at Koh Samui is designed to look like an old fishing village. Besides being able to see various marine animals such as tiger sharks, catfish, various tropical fish, and manta rays, you can also learn about history. In this place, you can also feed the tortoise at certain times.
In this place, you can visit a zoo that has many species from various countries. This zoo has a unique show. Here, you can watch an animal show and take pictures with native Bengal tigers from a very close distance. Dare to try?