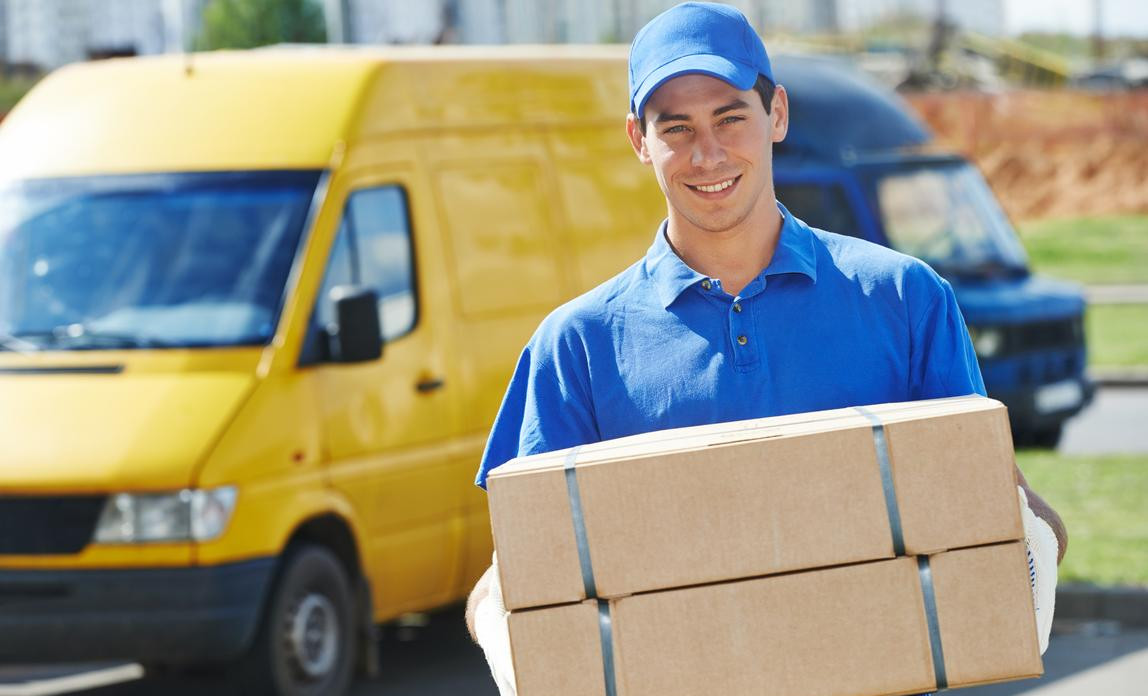 Whether you're a self employed courier or work for a courier business, you face a unique set of risks and potential issues in your line of work. To avoid costly accidents, incidents or losses, it's important to understand these potential risks and mitigate them as much as possible.
Take a look at some of the most common risks and problems couriers face, and how best to avoid them:
Accidents and breakdown
Since such a large part of the job of a courier is spent on the road, it's no surprise that couriers face a higher chance of being involved in an accident or breakdown. Not only can a breakdown or road incident be costly to recover from, it also impacts your ability to work – therefore impacting your chance to bring in an income.
Fixing vehicles after a breakdown or accident can be extremely costly – especially when you take into consideration your loss of income as a result of the incident. Specialist courier motor vehicle insurance policies can help protect you against the financial burden of breakdowns and accidents.
Damage, theft or loss of goods
As a courier, you transport goods between different locations. If the goods you're transporting are lost, damaged or stolen during transit, the liability may fall to you. Thieves can often target courier vans and, through no fault of your own, you may be stuck with the bill if they are successful in stealing the goods in transit. This can be expensive for you to recover from. Goods in transit insurance is an important insurance policy to have in place to protect you and your courier business from any damage or loss to the goods in your possession during transport.
Third party injuries
Even if we always take the utmost care in our work, accidents can happen. In the event that a third party is injured in some relation to your work activities, liability may fall to you. As a self employed courier driver, you effectively run your own business, and all businesses that deal with the public in any capacity should have a public liability insurance policy in place. It could be as small as someone tripping over one of your parcels and injuring themselves – this can be an expensive incident to recover from, but public liability insurance will cover the associated costs.
Theft of vehicle
As a courier, you rely on your vehicle for your livelihood. In the event of your vehicle being stolen, you won't be able to complete your daily tasks, resulting in loss of income. Not to mention the cost of replacing your vehicle if you're uninsured! Making sure you have adequate insurance cover will protect you and your courier business in the event that your vehicle is stolen.
Injury to workers
If you employ staff as part of your courier business, you are legally required to have a workers compensation policy in place. While all of your team members should be adequately trained to avoid injury in the workplace or while out on a job as much as possible, injury or work-related illness can happen. To avoid the high cost of paying workers compensation claims, you should have a workers compensation insurance policy in place.
Personal injury
Due to the repetitive movements and physical aspects of the job a courier undertakes, personal injury or overexertion may occur. Ensure you and all of your team understand and follow correct work practises for lifting and other movements to avoid injury where possible. In the event of delivering heavy cargo, make sure the courier driver has the correct equipment and a second worker with them if required.
Workplace violence
Couriers have a largely client-facing role, working with third parties through offering their delivery or pick-up services. Unfortunately, harassment from third parties is not unheard of. Training is important, to ensure each courier knows how to respond in tense situations where third parties are involved. Remember that your personal safety comes first, and you should not have to make deliveries where you feel unsafe.
Traffic jams
Completing your deliveries on time can help keep you on schedule, but sometimes there are other issues beyond your control that keep you from running on time. When you have a tight schedule to adhere to, a traffic jam can seem like an absolute nightmare. While you do your best at every stop to run on schedule, a traffic jam can throw out your whole day so that you're running behind for your deliveries. Use a route-planning app to find the best way around the traffic jam, and adjust your schedule for the day if necessary. You may be able to skip the problematic part of your journey and return to it later in the day once the traffic has cleared.
Working alone
If you're out on deliveries alone, you will need to use extra care. When you're behind the wheel all day by yourself, it's easy to feel fatigued. Make sure you take breaks if you need them to ensure you are not driving tired. In addition, take extra care at delivery locations that are isolated, or at deliveries taking place after dark. There's a higher chance of personal injury if you're lifting and working alone than if you're working with another person, so make sure you're mindful of this.
Couriers face unique risks in their line of work, and it's important to be aware of them so you can avoid them causing issues to you and your business. Speak to a broker about courier's insurance, which will protect against some of the potential financial losses couriers may face. In addition, make sure every courier in your team has adequate training so you can avoid these problems from cropping up.