Bangkok is the capital of Thailand that holds a million amazing charm. Bangkok has lots of cool tourist spots, ranging from cultural sites, historical sites, photo spots and much more. If you are planning a vacation to Bangkok and looking for 5 Star Hotel Bangkok which is close to tourist attractions, Pullman Bangkok Hotel G is the right choice.
Here are the places you must visit while on vacation in Bangkok:
1. Chatuchak Weekend Market, Bangkok's Favorite Tourist Shopping Paradise
Chatuchak Weekend Market is the biggest and the most famous market in Thailand. As the name implies, this market is only open on Saturdays and Sundays, and the visitors are mostly tourists. The market sells a variety of goods such as clothing, accessories, to a variety of Thai street food. You can come in the morning so that the market is not too crowded.
Many unique items are sold here since almost all are made by a local designer. Enter the market if you want to get cheap goods. Although very popular, we recommend you to only shop for souvenirs or snacks here, because fashion items at Pratunam Market or Platinum Fashion Mall are said to be far cheaper.
Not to be missed, here you must buy various famous Chatuchak Market street food. You must try coconut ice cream, fried brains, ancient Thai pancakes, to fresh fruit salad. Don't forget to eat breakfast first from the hotel, so that your tummy won't get shocked with the variation of new food
2. Famous Figure Wax Statue at Bangkok's Madame Tussauds Museum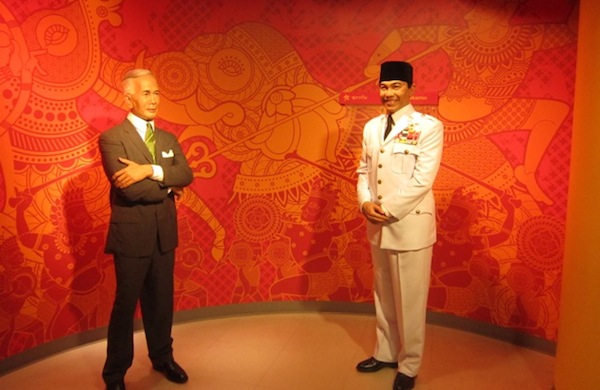 This tourist spot is perfect if you go to Bangkok with your family. In order not to bother, you should not buy too many items at Chatuchak Market if you want to stop by here.
This museum has a large collection of wax sculptures. Starting from the Royal Thai family, up to celebrities of Thailand and Asia. Once you enter the museum, surely you can not stop taking pictures. In the upstairs, you can also see the documentation and the process of making a wax statue.
3. Lumpini Park, the Largest Park in Thailand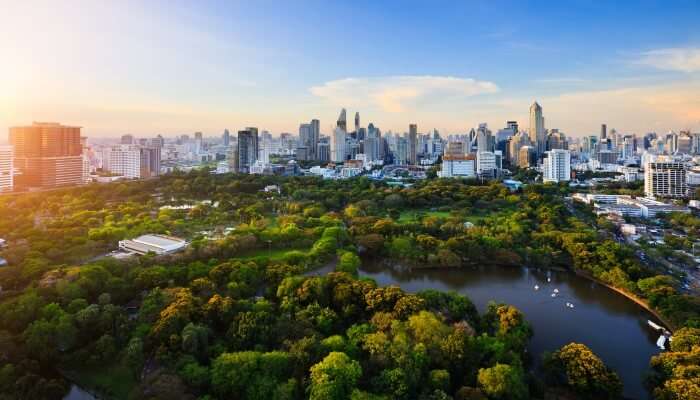 This place is the largest and oldest park in Thailand has a lot of beauty. As the main park in the city of Bangkok, Lumpini not only offers beauty and cool air. You can also enjoy the natural atmosphere that is so peaceful accompanied by the diversity of existing ecosystems. Many animals are free to roam here.
4. Buy Cheap Clothing Gifts at Platinum Fashion Mall
After visiting Madame Tussauds or Lumpini Park, you can immediately go to Platinum Fashion Mall. This mall is the center of sales of fashion products and accessories. This mall also has a gadget shop, souvenir, food, key chains, fridge magnets, rice soap, and spa products. One day will not be enough to explore this mall because there are more than 2,000 shops.
Each floor has the same name as a world-famous shopping location, such as Ochard, Oxford, and Ginza. Unlike Chatuchak or Pratunam Market, shops here are more organized and equipped with air conditioning. The goods here are also relatively cheap, especially if you buy them in large quantities. Goods you ordered online from Bangkok usually comes form this.