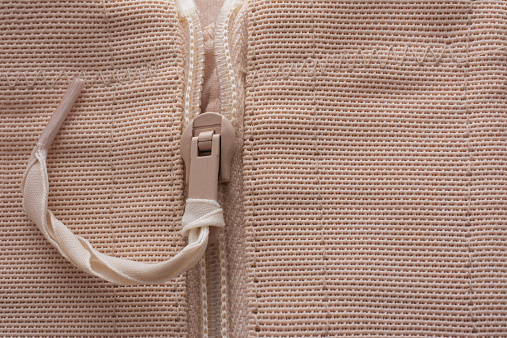 Women have been using shapewear for thousands of years to get the "ideal" body shape. Every generation has had their own version of perfection, and this dictates the shapewear. There has been an evolution of shapewear because of the perception shifts throughout the generations.
Ancient Minoans used fabric in binding their waist so they can become long, and this was way long before the restrictive corsets popular during the Victorian era. The '50s saw women embracing hourglass figures using girdles and bullet bras way long before Spanx was invented.
How is shapewear going to fare in the future? Below are some predictions we have about the world of shapewear…
Today, shapewear is made using lycra and nylon. Both of these don't breathe because they are synthetic fibres. This is why they tend to be uncomfortable when worn in warmer weather.
This has resulted in lighter versions being introduced in the market. Lighter versions incorporate microfibre and cotton, which are good when it comes to absorbing moisture and controlling odour. We expect that this trend is going to continue as companies keep innovating so that sweating profusely becomes a thing of the past.
Influencers Are Going to Dictate the Ideal Shape
Fashion and art have a very big impact on what we view as perfection. But there has been something far more revolutionary in recent years. We are talking about social media and the rise of celebrities. When we keep seeing a body shape whether, on magazine shoots, TV shows, or even Instagram, we want to have it too. More and more people are after a curvier ideal, and this can be attributed to the popularity of celebrities like the Kardashians. Kim Kardashian has her own shapewear brand known as Skims, and it promotes her body shape as the ideal.
If you want to know more about coming trends, then the best place to look is celebrities and the ideal shape they are toting. Today, it is a tiny waist, smaller bust, and curvy butt. This could change at any time. Also looking at companies and brands that have stood the test of time and changed over the years with new technology, fabrics and designs, such as Elle Courbee.
This alone shows how much shapewear has evolved – it focuses on cinching problems areas and promote curves in areas where you want them to be. One observation that we think is going to be there in each passing trend is celebrating a more bountiful figure.
Shapewear for Boys!
Men are also getting a chance to have shapewear too. Young men in particular are also interested in getting the ideal shape.
An Increase in the Popularity of Body Shaping Fabric
This isn't something that is going to fully replace shapewear. In simple terms, it is a tape that you can cut and put it where you want with little support. This can be putting it under the bust to get a little life or the thigh for butt contouring. This is going to become more and more popular in the coming months.
A Bright Future for Shapewear
There is a bright future for the shapewear world. According to industry statistics, the market size of the shapewear industry was worth US$2.26 billion, and with a compounded annual growth rate of 7.7% from 2019-2025, the market is expected to be worth US$3.81 billion in 2025. The pandemic has not prevented the industry from reaching these targets. Shapewear has become part of our lives and they are here to stay. New fabrics and styles are going to hit the stores a few months or years to come.